Ready To Make Marketing SIMPLE?
This is like a BUSINESS in A BOX!

Scan QR codes throughout our MDP for helpful tutorials on establishing your brand identity, identifying your target audience, product development, AND MORE!

A Proven Marketing Strategy
We created this planner based on our step-by-step marketing system to give you access to proven strategies for designing marketing campaigns and creating content to grow your business.
Join over 10K people who have become members of THE COWORKERS, a global community of ambitious creators committed to learning and growing together.
Take a sneak peek inside
the million dollar planner
Our practice scenarios help get you in the habit of presenting your offer to your audience so you can pitch confidently and close the deal.
This Cost of Goods Analysis helps you calculate the TRUE cost of your product to ensure you're pricing your product profitably.
To help you create and understand your customer journey.
Map out your customer journey so you understand exactly what they need and how to best meet those needs for as long as they're connected to your brand.
To guide you on how to get your entire year together with your sales goals and intangible goals in mind.
Maximize your Content Days and map out your content delivery with your lead generation, engagement, and sales goals in mind.
Get in your

Millionaire Bag!
Get deep in your millionaire bag with customized layouts to help plan your social media strategy, content days, business goals, and so much more! Like your business, this planner is one of a kind and guaranteed to help you plan your work and work your plan.
Stay focused on achieving milestones and maintaining steady progress without the overwhelm and guesswork of how to map out and manage your marketing campaigns.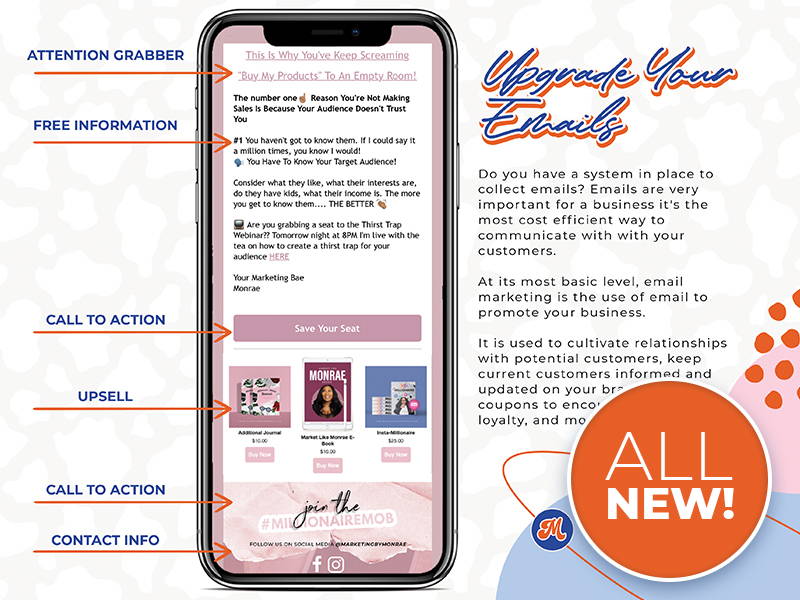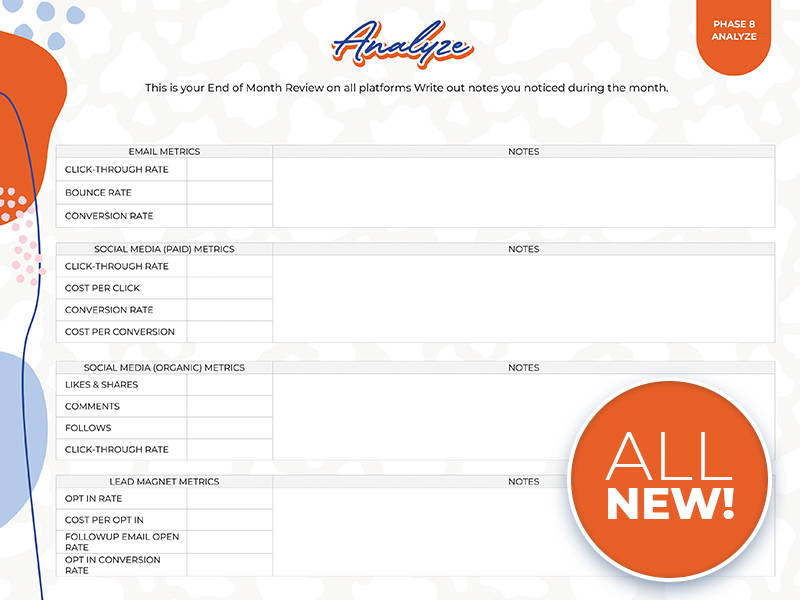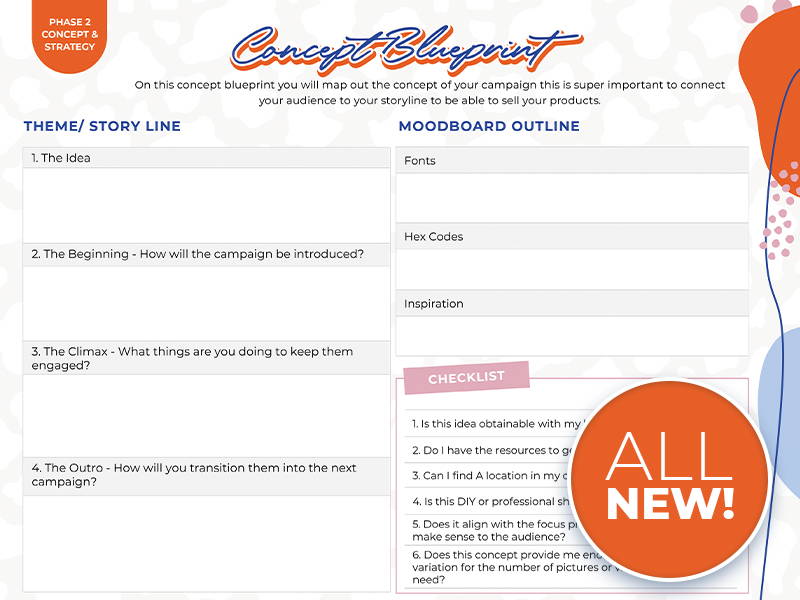 Let Me

UPGRADE YOU!

Check out our latest updates to the Million Dollar Planner
All-new Objective, Purpose, and CTA sections allow you to add stickers to plan your posts and follow the SMC™ Method, Monroe's million-dollar content creation roadmap!
Our Daily Metrics Tracker helps you stay on top of your post analytics so you know exactly what content your audience can't get enough of
This MOB favorite is a simple-to-follow guide for creating captions that actually get read and hold your audience's attention
QR codes throughout the Million Dollar Planner reveal powerful tutorials to help you navigate each phase of your marketing campaign and get the most out of your MDP.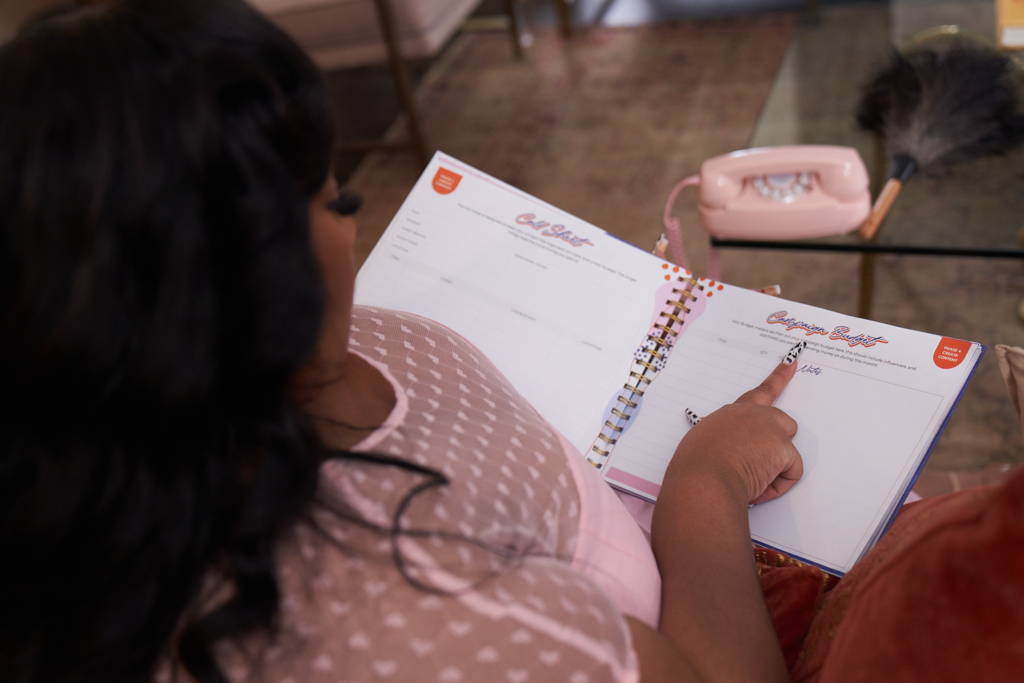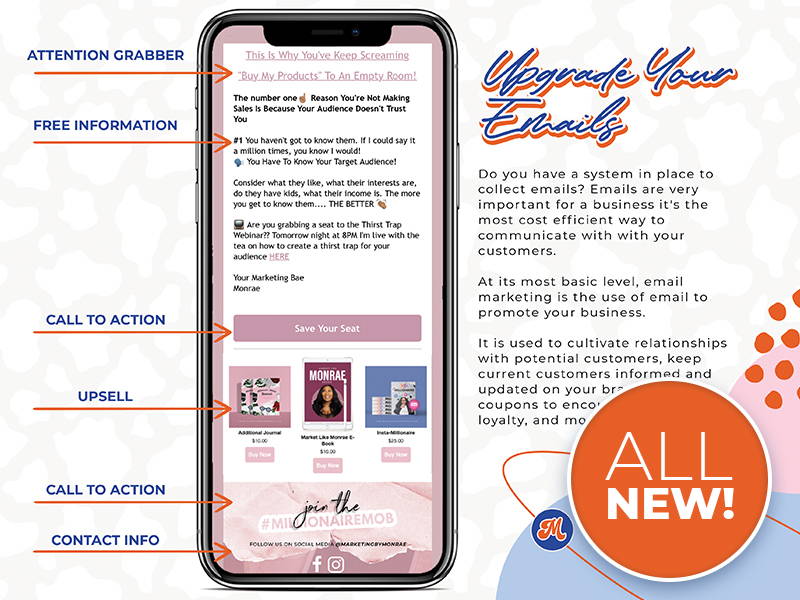 People are extremely satisfied with the MDP!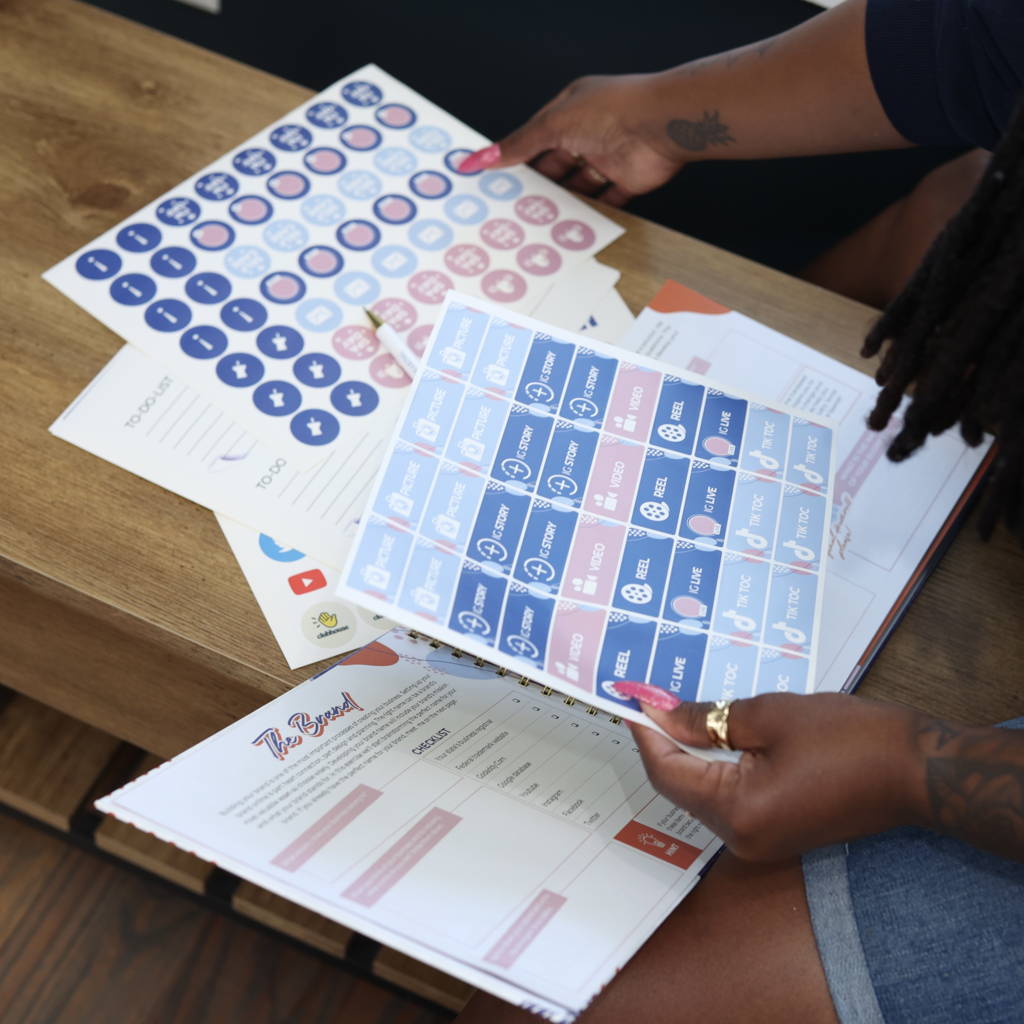 HERE'S WHAT OUR

MILLIONAIRE MOB

SAYS ABOUT THE

MILLION DOLLAR PLANNER
Great Product! I purchased two of these planners, one for me and one for my Biz Bestie. We are in love with the planner and the content inside!
This planner is so good. I'm just starting my business and this planner keeps me organized on who I need to contact, what I need to do and how to do it. I love it!
It's so bomb! This new planner made me take another planner I hadn't used in a while out. It's for finances. I use them both together now.
Thank you for writing a step by step guide to starting your own business. The book/planner is reasonably priced and extremely informative.
MILLION DOLLAR PLANNER FAQS
Do you ship internationally?
Yes! We are proud to have members of the MOB University all over the world and are excited to ship boxes internationally. There will be an additional shipping fee based on location, and please anticipate longer shipping times as we do our best to get boxes to you as soon as possible anywhere in the world.
I'm a new entrepreneur, is this for me?
YES! This planner makes Marketing SIMPLE
The Million Dollar Planner is designed to help both seasoned and new entrepreneurs. So yes, you'll learn all my marketing strategies that I used to scale my business to 7 figures. These skills apply whether you're just starting out, scaling a multi-million dollar empire, or simply want to become the best version of yourself in life and business.
I already have a planner...do I need another one?
ABSOLUTELY! This planner is a dateless quarterly planner and you only have 3 months worth so get your last one before we sell out.
How many months is the planner?
This planner is 3 months long, but it is dateless.
Email us at: info@marketingbymonrae.com